I recently attended IP EXPO, the UK's leading event for people in the IT profession, held at Earls Court 2, London.
IP EXPO is a trade show for IT professionals, and has a main trade floor which is surrounded by seminar and keynote 'theatres' covering all aspects of IT. Over 100 different companies have stands, including Microsoft, HP, Cisco, Draytek and many more.
The headline keynote speaker on the first day was Kevin Mitnick, who claims he can "hack any network". He even showed us a few live demos. You can read more about Kevin here.
I also attended a few of the other seminars including one showcasing Dell's new PowerEdge VRTX, and another by a company called Ruckus demonstrating their range of Wireless location-based tracking systems which can create 'heatmaps' within a building to show which areas are getting the most traffic.
Here are a few pictures: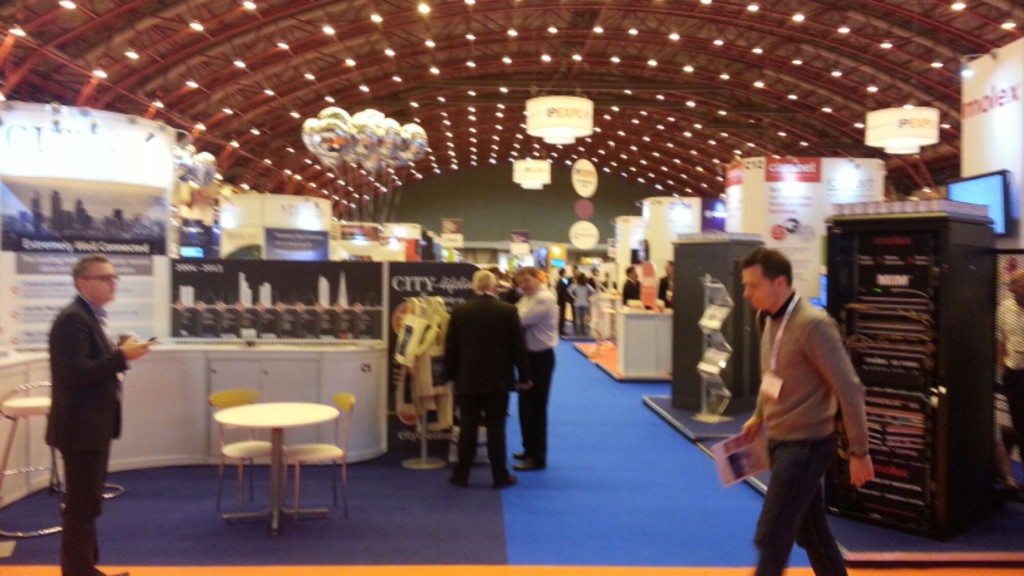 Adam