About Jolt Web Hosting
Starting as the UK arm of WebHostingBuzz, in early 2015 Jolt underwent a MBO to become our own, UK-specific hosting services company.
This enabled us to focus on what we do best: delivering web hosting to the UK, Europe and global audience from our UK datacentre. The ingredients we use to deliver hosting and cloud are quite simple but often overlooked by other providers looking to squeeze margins just to boost profits. We take a different view of long-term profitability with the customer coming first, always.
We get asked frequently if we are related to Jolt, the former game server hosting company. We're not, although our team does fondly remember the low ping Jolt gameservers! And we're proud to use the Jolt name as our brand.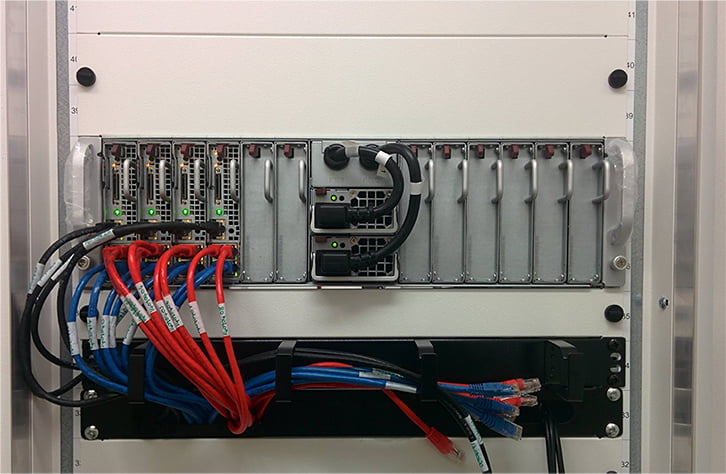 How many other Web Hosting About Us pages have you browsed through?
Have most of these pages told you about how good the hosting service is?
Have these About Us pages laid thick on the sales material on just why you should choose that particular hosting company?
We thought so! And as a result, our about us page is a little bit different.
We are not the cheapest web hosting service around
Nor are we the most expensive or overpriced web host around
Our prices are fair and sensible. They allow us to

Invest in the latest server and network hardware/technology, delivering faster and more reliable services to you
Fill our servers to sensible levels and not overcrowd with too many customers, causing service degradation
Be a profitable company enabling us to pay our bills, grow and be financially stable! (How many hosts do you know that disappeared overnight?)
Invest in and run a great team, delivering true 24×7 support staffed by real people that care about you – our customers – success

We like to grow with our customers. Nothing makes us happier seeing a customer partner with Jolt at the start of their online journey and work with us (and often their webmaster, developers, marketers and more) in building a really successful online business or website. We have many success stories like this which really thrill us. We'd love for you to be the next.
We buy our customers Christmas presents. OK, not everyone received a Christmas present this year but we picked a number of customers at random and sent then some tasty cheese and wine. We do this each year and throughout the year, we like to surprise our customers with a gift, a friendly out-reach email to check everything is running smoothly (if you're hosting with a competitor, how often do they reach out to you?!)
We're independently owned by our team, answerable only to ourselves and you – our customers. We are not part of a larger group of companies and are fiercely independent.
Key ingredients of the Jolt Hosting experience
We're proud of….

IV UK datacentre
Our tier 4 UK datacentre located close to Nottingham. Secure, redundant and energy efficient, our datacentre provides a reliable home for our fleet of servers

High-Performance Network
Our high performance network featuring 10 Gigabit connectivity, DDoS protection and amazing speeds across the UK (Europe and Internationally too!). Our network is provided by Timico

Latest Hardware
We only utilise the latest server hardware from Dell and Supermicro. Shared / reseller / cloud servers are Dual Xeon E5s, 128GB RAM, RAID10 SSD drives – all owned and operated by us.

Software
We offer you a wide range of software to suit your individual needs. Our expertise is wide and we can help you configure and setup whatever you need. E-commerce / Magento? It's our favourite!

Control Panel
We're cPanel and OnApp partners, allowing us to offer the best hosting and cloud control panels around

24/7 support
Our team is here to help you. Available around the clock, our customers regularly compliment us on having the best hosting support they've ever experienced
Meet the Team
Jolt – Lightning-Fast Hosting, Managed By The Best!

Dennis
Managing Director
Dennis, an industry veteran of over 15 years it the Managing Director, running Jolt on a day to day basis. He leads the Operations and Technical teams. Previous to Jolt, Dennis had an interesting career in the world of Foresnic Science. He is passionate about all things technology, especially Unix/Linux. His interests outside of work include psychology and medieval history.

Kseniya
Manager – Billing Team
Kseniya joined Jolt in 2011 as a member of Customer Service. She has quickly risen through the ranks and now is our Billing Manager. She loves working with customers across a broad spectrum of their hosting needs. Outside of work, Kseniya enjoys cinematography, traveling and reading.

Yanis
Leader – Technical Team
Yanis also joined Jolt in 2011 in Technical Support and now is our Technical Team Leader. He has a Masters in Computer Networks & Systems and is a true geek, loving servers, switches, routers and anything in between. Outside of Jolt, Yanis is a keen cyclist and skier. He also enjoys electronic/dance/house music.