The best Magento Cloud Hosting in the UK
High Performance & Reliable Magento hosting delivered straight from our cloud locations in London and Nottingham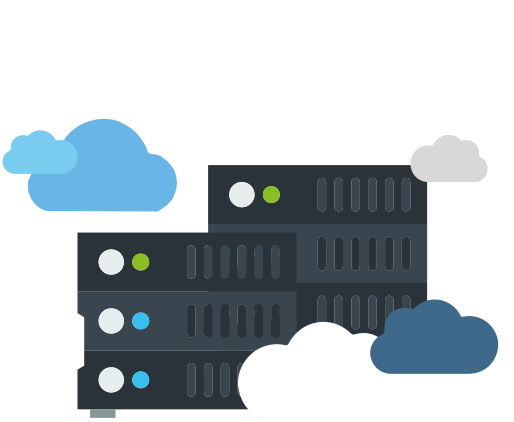 Our Magento Cloud Hosting Packages
Prices are monthly and exclude VAT @ 20%. No long-term contracts or commitments, upgrade/downgrade or cancel at any time.
Magento Hosting UK: More about our hosting offer
At Jolt, we pride ourselves on being experts in Magento (version 1 and version 2). We host a number of high profile, high traffic Magento websites and our team are very familiar in supporting e-commerce businesses, web agencies and more with their Magento needs. Our experience and expertise has resulted in our tuned, tailored Magento Cloud Platform to grow as you grow your e-commerce business
High performance cloud with 99.9% Uptime Guarantee
SSD drives used throughout with Dual Xeon Hypervisors
Tuned and optimised just for Magento including 1.9x and 2.0x
Pay as you grow, you can upgrade/downgrade at any time
We're very comfortable working with Magento development agencies to host and support your clients
Full management and DevOps support available
Free migration from other Magento hosting providers
PCI Compliant, DPA & GDPR Compliant
Choice of Datacentre Locations (London or Nottingham, or use both with a DR site)
The Jolt Difference
Still undecided? Experienced downtime and poor hosting before? We understand! Please do read more about the Jolt difference, and we invite you to Google "Jolt Reviews" to see real customer reviews of just how good hosting is with us.

We're the Hosting Experts

Grow your business with us

Green web hosting
Why choose Jolt for Magento?
Magento is a complex beast. Our years of experience in hosting and supporting Magento sites mean if you choose Jolt, you get a hosting partner that knows their way around Magento, the Magento Admin/Backend, the Magento server stack and more.

Our support teams are highly familiar with Magento and can deliver a better level of support than regular UK hosts.

Our technical teams are highly familiar with Magento and we operate our own, tuned, Magento software stack delivering faster performance than a vanilla LAMP stack.

Experience matters, and the experience we've gained in working with both Magento 1.x and 2.x gives you a better Magento hosting experience.

We offer a server and network uptime guarantee of 99.99% across our hosting plans.
Should I choose Cloud Hosting or a Dedicated Server for Magento?
We host Magento sites on both. If you choose our Cloud platform, we can easily scale you up (and down) as your Magento site grows. In certain circumstances though, Magento can benefit from the raw performance of a dedicated server. We can deploy Magento-optimised dedicated servers and can scale from 1 server to many as your site grows with us
What Magento Support is available?
As a hosting provider, we know just how important support for Magento is. We know that downtime costs money and that sluggish site performance hurts user experience and SEO.

If you choose a VIP Management Package, we cover:
– Server installation, deployment and optimisation
– Installation and/or migration of Magento (v1.x or v2.x)
– 24x7x365 monitoring and response (server monitoring and site monitoring)
– 24x7x365 priority support
– Daily offsite backups
– Quarterly site performance audit and follow up