UK Reseller Hosting
Powered by SSD Servers, Fully White Label and Backed by 24x7 Friendly Support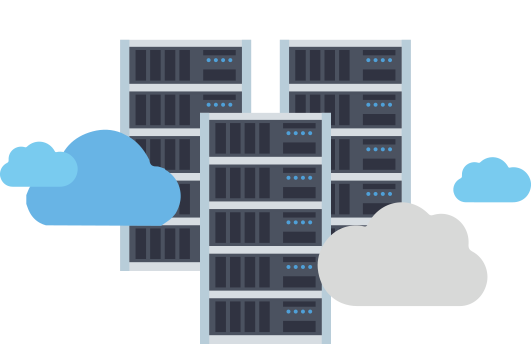 Ultra-Secure Servers
With the latest hardware. pro backups, and 99.9% uptime

cPanel & WebHost Manager
cPanel / WHM / WHMCS plus all the tools you need

Host Multiple Websites
For one monthly fee with full control at your finger tips
Our Reseller Hosting Plans. Perfect for Web Designers, Developers & Agencies
We offer a range of reseller hosting options to suit all requirements. You can upgrade/downgrade at any time, too.
Dedicated IP Address
WHMCS Billing Software
FREE Account Transfer
45 Day Money-Back Guarantee
Payment Options
Pay every 12 months (1 year)
Pay every 6 months
Pay Monthly
Reseller Mini SSD

from £7.99/mo

Order Now
25 GB
1 TB
50
1
£5/mo
£7.99/mo


£95.88 paid in advance

£8.99/mo


£53.94 paid in advance

£9.99/mo
Reseller Standard SSD

from £12.99/mo

Order Now
50 GB
2.5 TB
Unlimited
1
£5/mo
£12.99/mo


£155.88 paid in advance

£13.99/mo


£83.94 paid in advance

£14.99/mo
Reseller Professional SSD

from £22.99/mo

Order Now
75 GB
5 TB
Unlimited
1
£5/mo
£22.99/mo


£275.88 paid in advance

£23.99/mo


£143.94 paid in advance

£24.99/mo
*All prices exclude VAT.
We offer four different Reseller Hosting options to cater to your company's individual needs. Jolt's packages are designed to scale as your business develops. You can upgrade your hosting reseller package at any time as your business grows. Just choose one of the reseller packages below and get up and running in under 5 minutes!
For a short time, get your first month for just £1 (+ VAT) if you sign up today!
Reseller Mini SSD – Perfect for those getting started with Reseller Hosting, this package includes 25GB SSD disk space, 1TB bandwidth and 50 cPanel accounts.
Reseller Standard SSD – The next step up from Mini SSD, the Reseller Standard SSD comes with 50GB of SSD disk space, 2.5TB of bandwidth and unlimited cPanel accounts.
Reseller Professional SSD – A package for those with needs beyond the standard. With 75GB SSD disk space, 5TB of bandwidth and unlimited cPanel accounts, you'll be set.
Reseller Premium SSD – When professional just isn't enough, there's our Reseller Premium SSD package. With 100GB of SSD disk space and unlimited bandwidth and cPanel accounts, the potential is infinite.
More about Reseller Hosting / Hosting Resellers
Reseller Hosting from Jolt is true multi-account hosting for a single monthly fee. With 99.9% uptime guaranteed, 24 hour support, cPanel / WebHostManager control panels and powerful hardware servers (Intel Xeon with SSD Disks), we provide the perfect Reseller Platform to start your own website hosting business, provide a secure home for your design / development clients or simple host multiple websites of your own under one roof.
Jolt offers the best reseller hosting with professional support, good value prices and excellent reliability and uptime. We do not offer 'cheap reseller hosting'; we offer great value reseller hosting that does not compromise on quality.
All of our Reseller Hosting packages allow you to:
Host multiple websites for a single monthly fee
Sell your own web hosting to your clients
House your clients' websites in one simple system for straightforward management – perfect for agencies, designers and developers
Enjoy consistent and reliable performance from high specification, low-loaded servers
Grow your business with a secure and scalable packages
Free migration from your reseller hosting to Jolt to make the move as smooth as possible. We can help you transfer from Heart Internet or any other provider you currently use.
Reseller Hosting Features
Become a hosting reseller

If you want to start your own reseller business, Jolt will give you all the support you need to succeed. We want to help you grow, that's why we provide all the necessary tools. With cPanel, WebHost Manager, WHMCS and an SSL certificate, we've got you covered.

Web application installation

Our Softaculous 1-click installer installs each application in under a minute. Simple and efficient, Softaculous is included with all of our plans, making our Reseller Hosting ideal for building a network of blogs or CMS powered websites. Softaculous is also available to all of the clients you host on reseller hosting.

Satisfaction guaranteed

Happy reseller customers are our bread and butter. We go above and beyond what our competitors offer and ensure we deliver to give you a better and simpler Reseller Hosting experience. We are consistently rated 5 stars for our reseller web hosting. All reseller packages come with our money back guarantee.

24/7 support

Our customer service and system admin network works 24/7, 365 days a year. When you need help, we're always on hand to offer you valuable support quickly. Whatever your query, our friendly and efficient customer support team have all the answers.

Use Reseller Hosting for your own needs

You don't have to resell our reseller hosting. Our true multi-domain platform is also ideal for webmasters and site owners with multiple websites wanting to host all of their sites for a single monthly fee.

We love Agencies!

Are you a web design/dev, marketing or graphic agency? We'd love to work with you! We work with many agencies across the UK and Europe giving them a simple, stable hosting platform to accommodate internal and client websites alike.
The Jolt Difference
Still undecided? Experienced downtime and poor hosting before? We get it.
Many of our reseller customers tell us horror stories of slow, unreliable reseller hosting that is plagued by downtime and non-existent support. Jolt is different…
We want you to get the most out of your Reseller Hosting package. Have a read of The Jolt Difference to see what makes us more reliable than our competitors. If your mind's still not made up, we invite you to do a Google search of "Jolt Reviews" to see some real customer reviews explaining just how good hosting is with us. You can also see our real reviews on Facebook.
Over 12 Years Hosting Experience

We've been offering hosting for over 12 years. This experience means we're very well placed to offer you the best possible service.

Choose a hosting company with a proven track record and highly recommended brand that you can trust – choose Jolt.

Grow your business with us

We provide you with powerful site and SEO tools to help your business thrive.

As part of cPanel, we offer Attracta and other automatic SEO features.

We're also partnered with CloudFlare to give you further security tools and quick access to a CDN and CodeGuard, the best website backups around. We ensure that you have everything you need to make your business the best it can be.

Everything in one place

We integrate fully with Gmail, Apps and Analytics to make your life simpler. We've also developed our own in-house Google Apps connector, allowing you use all of Google's office tools with your website.


Stuck with your old web host?

Not any longer. We'll transfer your account for free.

We can migrate all of your files, databases, email addresses and website settings efficiently and easily. Don't let an unreliable web host slow you down on your journey to success!

We're developer friendly

We support the language you speak (and code in!)

We have full PHP 5, MySQL 5, Perl, CGI, SSH, SSI, HTML5 and JavaScript support.

Selected Hosting Plans also feature selectable PHP versions and extended PHP plugins.

Green web hosting

We love the environment!

And we take our environmental commitment extremely seriously. Our long-term sponsorship and partnership with The Woodland Trust means all the hosting services we offer are made with care for the world around us.
We give awesome service,
See what our customers have to say.
My websites regularly encounter high traffic so needed a robust server solution that provided dedicated resources to handle this…Step in Jolt!

I was moving from a shared hosting environment and not very technical, but support helped me through the process of getting my server setup and moving my websites across, at no extra charge! – A+ Service Jolt (Which is why i'm writing this review)

Server spec is one of the best out there (Look around) – and can't fault support based on the service I received. Thanks!

Benedict Arthur

I have been with Jolt for 2 years now and I have had zero problems, none, their support is excellent and always on top of things. It leaves me to focus on the important aspects of my business and not worry about whether my site will be up or down, That peace of mind is so valuable. If you need a new host to try out I would recommend Jolt in a heartbeat – i've never needed another host since I started using them!

Andy Sowards
We're currently hosting 39,432 websites for customers in the UK and internationally. Get started now