Lightning-Fast Reliable UK Hosting
with Award-Winning Customer Support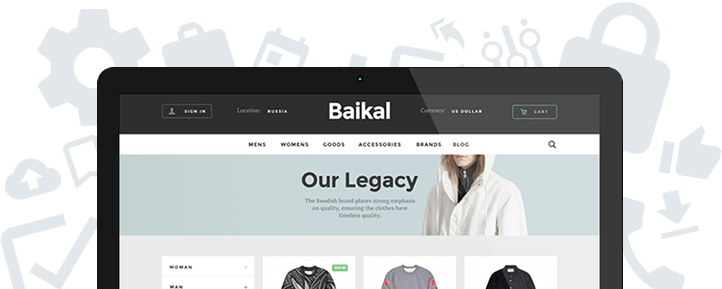 UK, Europe and World-Wide Web Hosting

Welcome to Jolt. We're a world-class web hosting company located in the UK, offering a selection of web hosting services to our clients in the UK and Europe from our secure UK data centre, including web hosting, reseller hosting, vps hosting and dedicated servers. We offer SSD-powered hosting at great value prices, backed by amazing customer service.
What's important for you, a customer of web hosting? Price – you want good value for money with no hidden charges. Reliability – your website should always be available without downtime. Performance – your website should load fast at all times. Security – your website should be kept secure from hackers. Backups – your website should be backed up regularly. Customer Service – you need a team offer you support when YOU need it, not when convenient to us.
Thankfully, you've found a hosting provide that ticks all of those boxes. Whether you're a university student looking to get started with your first website, or a well-established business looking for hosting you can rely on, we've got you covered. Our hosting is not cheap but great value. Our reliability is second to none and we guarantee uptime. Our performance – backed by our SSD servers – means your website always loads fast. Our security suite protects you from hackers. Our backup platform delivers data reliability, 24×7. And our Customer Service team takes pride in helping our customers succeed online.
Need a hand? You can rely on our 24/7/365 Customer Support
What is web hosting without a solid support infrastructure? Here at Jolt, we've hired some of the best customer support staff to head up our operation. Working around the clock, every single day of the year, our experienced support team work hard to ensure the highest possible uptime.
Under 60 Second Live Chat Response

No more waiting in queues for so-called 'live' chat. We'll be with you within a minute. No more waiting or on-hold music! Our live chat is great for sales and simple support questions.

99.9%+ Network & Server Uptime

Constantly monitored by our System Operations team, we resolve problems before they cause downtime. This enables us to provide consistently high uptime and reliability, each and every month.

Under 30 Minute Ticket Response

Have a question for our technical support team? Create a support ticket, and we'll have an answer within 30 minutes. Use our Live Chat for pre-sales questions to get an even quicker response.
My websites regularly encounter high traffic so needed a robust server solution that provided dedicated resources to handle this…Step in Jolt!

I was moving from a shared hosting environment and not very technical, but support helped me through the process of getting my server setup and moving my websites across, at no extra charge! – A+ Service Jolt (Which is why i'm writing this review)

Server spec is one of the best out there (Look around) – and can't fault support based on the service I received. Thanks!

Benedict Arthur