UK Web Hosting
Best UK Web Host, Rated 4.9*on Review Centre. Cloud Based Shared Hosting with cPanel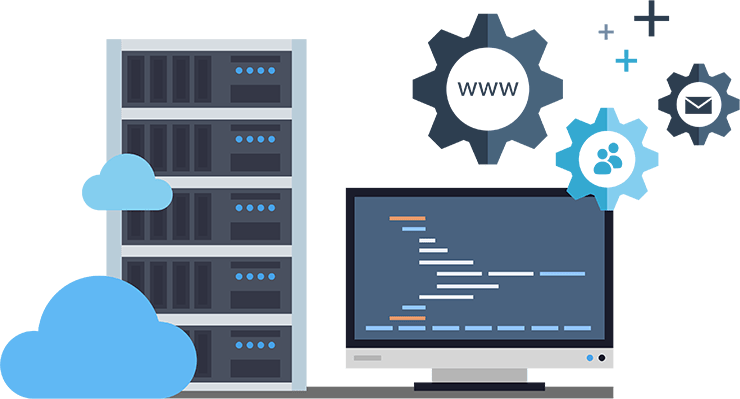 The cPanel Hosting Plans We Offer
Free Trial Available. Choose monthly cycle and enter the voucher "
GETSTARTED

" for your first 3 months of hosting free of charge
Sparkle Hosting Plan
Cheapest Package
Our most affordable SSD based UK web hosting plan, perfect if you're getting started.
10GB SSD Flash Disk Space
Unlimited Bandwidth
2 Websites
Standard Daily Backups
Pro Backups Available
Advanced Features

WordPress & 25 other 1-Click Apps
PHP, MySQL, JavaScript & more. PHP Selector (choose PHP4, 5, 7)
2 x Mailboxes, Anti-Spam, Forwarders, Responders & More
cPanel AutoSSL Available
Sectigo SSL Certs Available
Firewall and Antivirus
Hardened & Secure Servers
Domain – Available separately
£14.95
per year
Unlimited Max FTP Accounts
Unlimited Max Email Lists
Unlimited Max Databases
Unlimited Max Sub Domains
Unlimited Max Parked Domains
1 Max Addon Domain
1 GB RAM (Pmem)
100 Number of processes (Nproc)

Website Management

Multi Language cPanel
Shell Access (SSH)
Unlimited FTP Accounts
URL Redirect/Forwarding
Awstats
Raw Access Logs
Error Logs
File Manager
Index Manager
IP Deny Manager
DNS Zone Management
Password Protect Directories
Cron Jobs
Hotlink Protection
View Server Status
SSL Certificates from £8/year
Dedicated IP £20 per year – Optional
Daily Backups
SpamAssassin AntiSpam Technology
CloudLinux Operating System
Our one-click script installers

Email Features

Unlimited Mailing Lists
Unlimited Auto Responders
Unlimited Email Forwarders
Unlimited Email Aliases
SMTP, POP3 and IMAP
MX Record Modification
Spam Free Email
Personal Mail Servers
Webmail
Catch-all Facility

Database Support

MySQL 5
Unlimited MySQL Databases
PHPMyAdmin

Server Side Scripts

PHP Selector (5.*, 7.0, 7.1)
Perl 5+
Zend Optimizer
Image Magick, GD, cURL
Secure Socket Layer (SSL)
TCL, Python and Ruby
Server Side Includes (SSI)

Multimedia Support

HTTP Streaming
Flash Compatible
Shockwave Compatible

Security Features

Virus Scan Feature
Hardened Web Servers
Secure Datacenter Environment

Technical Support

24×7 Ticketing Support
24×7 Live Support
Online Manuals

Billing Management

Billing Management Area
Online Invoice Statements
Payment Method – All major credit and debit cards accepted as well as PayPal, Direct Debit and BitCoin

Guarantees

99.9% Uptime or higher
45 Day Money Back Guarantee
Price Freeze
Same-day Setup
Bolt Hosting Plan
Most Popular
Get outstanding features with this great SSD based value hosting plan.
100GB SSD Flash Disk Space
Unlimited Bandwidth
20 Websites
Standard Daily Backups
Pro Backups Available
Advanced Features

WordPress & 25 other 1-Click Apps
PHP, MySQL, JavaScript & more. PHP Selector (choose PHP4, 5, 7)
20 x Mailboxes, Anti-Spam, Forwarders, Responders & More
cPanel AutoSSL Available
Sectigo SSL Certs Available
Firewall and Antivirus
Hardened & Secure Servers
Free Domain – On annual subscriptions
£5.95 per month or
£49.95 per year (incl Free Domain)
Unlimited Max FTP Accounts
Unlimited Max Email Lists
Unlimited Max Databases
Unlimited Max Sub Domains
Unlimited Max Parked Domains
20 Max Addon Domains
2 GB RAM (Pmem)
150 Number of processes (Nproc)

Website Management

Multi Language cPanel
Shell Access (SSH)
Unlimited FTP Accounts
URL Redirect/Forwarding
Awstats
Raw Access Logs
Error Logs
File Manager
Index Manager
IP Deny Manager
DNS Zone Management
Password Protect Directories
Cron Jobs
Hotlink Protection
View Server Status
SSL Certificates from £8/year
Dedicated IP £20 per year – Optional
Daily Backups
SpamAssassin AntiSpam Technology
CloudLinux Operating System
Our one-click script installers

Email Features

Unlimited Mailing Lists
Unlimited Auto Responders
Unlimited Email Forwarders
Unlimited Email Aliases
SMTP, POP3 and IMAP
MX Record Modification
Spam Free Email
Personal Mail Servers
Webmail
Catch-all Facility

Database Support

MySQL 5
Unlimited MySQL Databases
PHPMyAdmin

Server Side Scripts

PHP Selector (5.*, 7.0, 7.1)
Perl 5+
Zend Optimizer
Image Magick, GD, cURL
Secure Socket Layer (SSL)
TCL, Python and Ruby
Server Side Includes (SSI)

Multimedia Support

HTTP Streaming
Flash Compatible
Shockwave Compatible

Security Features

Virus Scan Feature
Hardened Web Servers
Secure Datacenter Environment

Technical Support

24×7 Ticketing Support
24×7 Live Support
Online Manuals

Billing Management

Billing Management Area
Online Invoice Statements
Payment Method – All major credit and debit cards accepted as well as PayPal, Direct Debit and BitCoin

Guarantees

99.9% Uptime or higher
45 Day Money Back Guarantee
Price Freeze
Same-day Setup
Flash Hosting Plan
Unlimited Hosting
Our Unlimited SSD based UK Hosting plan, great for power users with many websites.
All the features of Sparkle & Bolt
Unlimited SSD Flash Disk Space
Unlimited Bandwidth
Unlimited Websites
Pro Backups as Standard
Advanced Features

WordPress & 25 other 1-Click Apps
PHP, MySQL, JavaScript & more. PHP Selector (choose PHP4, 5, 7)
Unlimited Mailboxes, Anti-Spam, Forwarders, Responders & More
cPanel AutoSSL Available
Sectigo SSL Certs Available
Firewall and Antivirus
Hardened & Secure Servers
Free Domain – On annual subscriptions
£9.95 per month or
£99.95 per year (incl Free Domain)
Unlimited Max FTP Accounts
Unlimited Max Email Lists
Unlimited Max Databases
Unlimited Max Sub Domains
Unlimited Max Parked Domains
Unlimited Max Addon Domains
3 GB RAM (Pmem)
200 Number of processes (Nproc)

Website Management

Multi Language cPanel
Shell Access (SSH)
Unlimited FTP Accounts
URL Redirect/Forwarding
Awstats
Raw Access Logs
Error Logs
File Manager
Index Manager
IP Deny Manager
DNS Zone Management
Password Protect Directories
Cron Jobs
Hotlink Protection
View Server Status
SSL Certificates 1 FREE for a year
Dedicated IP £20 per year – Optional
Daily Backups
SpamAssassin AntiSpam Technology
CloudLinux Operating System
Our one-click script installers

Email Features

Unlimited Mailing Lists
Unlimited Auto Responders
Unlimited Email Forwarders
Unlimited Email Aliases
SMTP, POP3 and IMAP
MX Record Modification
Spam Free Email
Personal Mail Servers
Webmail
Catch-all Facility

Database Support

MySQL 5
Unlimited MySQL Databases
PHPMyAdmin

Server Side Scripts

PHP Selector (5.*, 7.0, 7.1)
Perl 5+
Zend Optimizer
Image Magick, GD, cURL
Secure Socket Layer (SSL)
TCL, Python and Ruby
Server Side Includes (SSI)

Multimedia Support

HTTP Streaming
Flash Compatible
Shockwave Compatible

Security Features

Virus Scan Feature
Hardened Web Servers
Secure Datacenter Environment

Technical Support

24×7 Ticketing Support
24×7 Live Support
Online Manuals

Billing Management

Billing Management Area
Online Invoice Statements
Payment Method – All major credit and debit cards accepted as well as PayPal, Direct Debit and BitCoin

Guarantees

99.9% Uptime or higher
45 Day Money Back Guarantee
Price Freeze
Same-day Setup

All Hosting Plans Include:

Lightning-Fast UK Hosting

WordPress-Ready

Reliable Server Hardware

UK Data Centre

100% Satisfaction Guaranteed!

Easy as 1-2-3!

Rockstar 24/7/365 Support

Unlimited Bandwidth
Introducing the UK's best web hosting
Lightning fast website load times delivered by Jolt's high-performance cloud. Business-class reliability with a 99.99% uptime guarantee, backed by a friendly and personable Support Team available 24×7 to help you and your business.
All of our UK Web Hosting includes cPanel control panel, SSD hard disks, friendly in-house 24×7 live support, daily server backups and a 99.9% uptime guarantee.
Love WordPress? So do we!
Our Web Hosting plans all fully support WordPress. We offer WordPress Manager in cPanel giving you 1 click installation, backups and easy management of all of your WordPress websites. Get started in just a couple of minutes. Our Cloud Servers with Intel Xeon CPUs and NVMe SSD drives deliver lightning-fast WordPress speeds 24×7.
Stuck with a rubbish host?
We've heard this before! Every day, we assist customers in migrating from their former web host to Jolt. We handle the migration, transfer all of your files, databases and emails with minimal fuss. We'll even schedule the transfer over night so when you wake up, your website is happy in its new home!
We speak your language!
Dual stack PHP including 7.0, 5.5, 5.6. Perl, Python, SSH, SFTP, MySQL, HTML5, JavaScript and more. Whatever your dev needs, we have you covered.
Doing our bit for nature
Servers powering web hosting and cloud consume a lot of power. We do our bit to be as green as possible by using renewable business energy sources from the grid, using high density server farms to get maximum power efficiency, recycling all of our business waste (those server boxes are a lot of trees!) and sponsoring incredible organisations such as the International Tree Foundation.
Supporting you at every step
At Jolt, we love a success story. Nothing gives us more pleasure from seeing customers nurture a small website into something bigger. We're proud to have played a supporting role in many business' online success, from that small e-commerce shop selling a few items a month to e-commerce powerhouses selling 20 products per second! We're here to help you and your business grow and can host you every step of the way.
A little more about Jolt
At Jolt, we take pride in becoming your long-term hosting partner. We enjoy hosting individuals, seasoned webmasters, small businesses, e-commerce and many more on our reliable UK infrastructure. We deliver on performance, security, reliability and customer service Day in, Day Out, and we're a trusted partner for many thousands of clients.
Our shared Web Hosting services include all of the features you'd expect from the UK's best web hosting. The features include cPanel, 1-Click WordPress, full Email Services, PHP/MySQL and more. We're so confident you'll love our hosting that we offer a no-quibble 45 day Money Back Guarantee.
Have a hosting account elsewhere? Every day we help many customers transfer their hosting account over to us with minimal downtime and fuss. Just sign up, request an account migration and we'll get you moved over in 24 hours (or less!).
Free Hosting Migration and Transfers
We're experts in quickly and painlessly transferring your website, data and emails to our Cloud Servers and do so with minimum hassle and downtime.
We know what it's like to experience hidden costs, shoddy customer service, overloaded servers and slow website speeds. We guarantee that if you migrate to Jolt, you'll be delighted with the experience and we offer a no-quibble, money-back guarantee to back this up.
We migrate accounts from a number of other UK Hosts – including Heart, TSO and more – each and every day and usually schedule overnight transfers to minimise disruption.
Transfer in 4 easy steps:
Step 1
Choose your Jolt Hosting plan and sign up…
Step 2
Submit a Helpdesk Ticket advising us of a suitable time window to move your accounts. We'll ask for some information to simplify the transfer
Step 3
Provide us with your account login details through our Secure Helpdesk
Step 4
We'll do the rest! We move your sites over seamlessly, with pre and post-transfer checks to ensure everything transfers over intact
What is Web Hosting?
Web Hosting is the type of service you need to host and make a website available online. Web Hosting is sold as a service, typically on an annual or monthly basis, and this service gives you the web space, the software and the support that you need to host your individual or small business website.
Who is the best UK Web Host?
Well you've found yourself on the Jolt website so we'd say us! There are thousands, if not tens of thousands, of UK web hosts out there. A handful – less than 10 in our opinion – are good and there's a lot of bad. Make sure you research and do your due diligence before choosing a particular web host. A bad web host may have hidden charges/prices, overloaded servers, sluggish or non-existent support and regular downtime. A good web host has none of these and Jolt falls into the latter category!
How easy is it to transfer my hosting to Jolt?
Very easy. We've become the masters at hosting migrations as so many of our customers move to us from poor hosting experiences elsewhere. To transfer to Jolt, it really is as easy as:
1) Choose your package and sign up
2) Securely send us the username/password/access details of your old hosting service
3) We do the rest
Do I need Cloud Hosting?
Cloud Hosting and Web Hosting terms are often used and mis-used. Cloud can mean many things and in general, these are good. In Jolt's case, Cloud means redundancy built into our servers provide 100% uptime and easy resource scaling as you need it. The Web Hosting packages on this page are 'Shared Hosting' packages that give you user level access to cPanel based web hosting with the Cloud benefits mentioned above.
Do I need cPanel Control Panel?
We highly recommend the cPanel control panel.
cPanel is the industry standard control panel that allows you to quickly and easily manage your WordPress websites, your email accounts, your FTP/file management, databases and much more. cPanel is included with all of Jolt's Shared Web Hosting accounts at no additional cost.